Our Mission
To glorify God by making disciples who will influence the world
for Christ by the power of the Holy Spirit.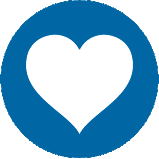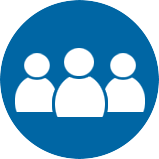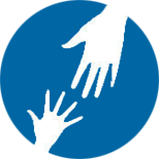 The vision of our church is to honor God by growing together in the grace and knowledge of Jesus Christ, to live and share the good news of His love and forgiveness in a needy world, to worship the living God with all our hearts, souls, and minds, to serve one another with the gifts God has given, and to live daily in His presence through the power of prayer.
What we believe:
"In Community To Reach The Community"
The Team
Our leadership team recognizes the authority of God, and realizes that we are shepherds who serve under the Chief Shepherd, Jesus Christ. We desire to devote ourselves to prayer and to the ministry of the Word. Our passion and goal is to equip the believers for the work of the ministry until we all attain maturity in the fullness of Christ.
I'm New Here
Faith Chapel Is A Family Friendly Fellowship
We are glad that you have stopped by to check out what we are all about, and we hope you see it is emphatically Jesus and His gospel. He is the biggest reason we do all that we do from children's ministry, to outreach, and even to singing. If you were to ask us what we are all about in just one sentence, we would tell you we are a Gospel Centered, City Focused, Church Community.
These three elements create the DNA for us to live all of life for the glory of Jesus. As a Gospel Centered church, you will notice that we believe the gospel is so much more than a starting point for people. The gospel is all of life, and it shapes the very way in which we live life together with our family, friends, city, and the rest of the world. We want to view and live all of life through gospel, which is the truth for all of us.
Our Service Times Are: 9AM & 10:45AM
Share The Gospel
View Our Latest Sermon Video
Watch our most recent sermon here and feel free to share with friends and family.
Audio Sermon Archive
We publish each sermon on our Sermons page so you can easily listen to it whenever you want.
Directions
Service Times: Sundays @ 9am & 10:45am
Office Hours: Monday-Thursday from 9am to 4pm.
Church Location & Address: 141 Westridge Ave., Burlington, WI 53105 (map)
Telephone: (262) 763-9008
Email: faithchapel@faithchapelefca.com
In case of an emergency please contact:
Pastor Charles Huyett (262) 758-7347

Angel

Dawley (262) 206-3605
Associate Pastor

John Olkowski (262)661-3336
Email Us